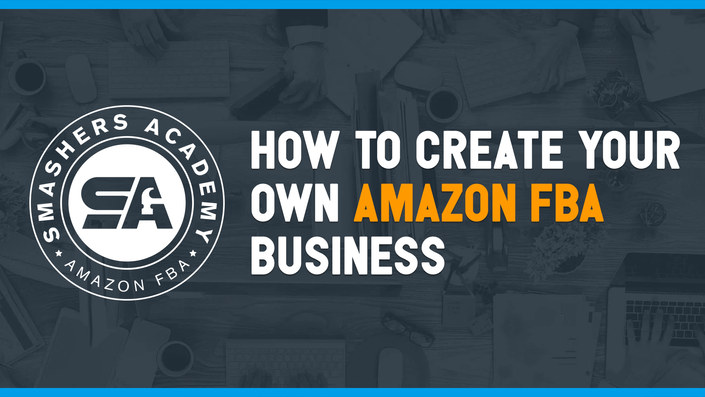 Learn How To Create Your Very Own Amazon FBA Business
Join the most comprehensive Amazon FBA mentorship program available, learning everything that you need to know in order to build a your own Amazon FBA business
Enroll in Course
Welcome to the Amazon FBA Smashers Course page!

My name is Janson Smith - if you don't know me, I'm an Amazon FBA seller that first discovered the world of e-commerce in May 2018. Since then, I've launched multiple products with Amazon and grown my business to the point that I am able to generate over £35,000 per month!
Whilst this might sound like something that requires a lot of time and investment, let me point something out to you. I started my business with just £3,500, and I now spend less than 6 hours a week working on it. Wow!

You can very easily match my results by simply finding a product to sell, creating your own brand, and selling online with Amazon FBA. Thousands of people around the world are utilising the strength of the Amazon brand to earn them thousands every single month.
If that sounds like something you might be interested in, and you would like me to help you with your journey, be sure to head over to my Amazon FBA Smashers Course Page, where you will find details on an AWESOME course package that includes:
Amazon FBA UK Smashers Course (over 8 hours of step-by-sp
Unlimited Mentorship from Janson Smith
Private Access to the FBA Smashers Support Group
Exclusive Amazon FBA Seller Tools Suite
Amazon Tool Discounts & Recommendations
Helium 10 Platinum Plan Subscription
Lifetime Updates & Access to the Course
Let Amazon do the hard work and give you a passive income!!
For more information on how to enrol on the course, please visit https://www.fba-smashers.com